WHAT WE DO?
We want to help you invest your money in the best Tens and Ems Units, that's why in each of our reviews we strive to make the best selection so you can make the best decision and compare for yourself which ones fit your needs depending on the sport you practice or the type of injury you have.
HOW DO WE DO IT?
In order to find the best products, we search for the opinions, suggestions and options that the best muscle stimulators brands can offer you, and then we analyse their reliability, price and quality. Finally, we offer you a very complete comparison of products so that you can choose the best one.
YOUR OPINION COUNTS
Our main objective is to help you choose the best, so we care about your suggestions and opinions about our website, to improve every day and that our shopping guides are increasingly complete and respond to the particular needs of each of you, thank you very much for your confidence.
Best TENS Units & EMS machines by products
Best accesories for TENS Units & EMS machines
Best TENS Units & EMS machines by pain relief
Best TENS Units & EMS machines by conditions
Best TENS Units & EMS machines by applications
Electrostimulation has earned a privileged place in medicine for being an effective method to improve the quality of life of people without using drugs, and especially for not generating any kind of side effects in its users. Thanks to it, it is possible to improve the health of the muscles, and also to alleviate all kinds of ailments.
The most valued aspect of electrotherapy is undoubtedly the fact that the sessions can be carried out anywhere and at any time, since devices have been developed with sufficient power to achieve effective electrostimulation, while maintaining a compact size and easy to carry.
What is a TENS Unit machine and What is Transcutaneous Electrical Nerve Stimulation for?
Health benefits, contraindications and side effects of TENS/EMS machines
Types of Electrical Stimulation
Although TENS and EMS modalities are the most popular, electrotherapy has a wide range of options that go beyond these. Below, you will learn about the main types of electrotherapy that have been developed so far: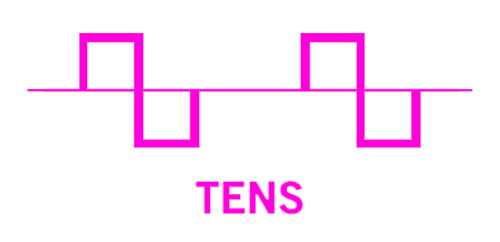 TENS: consists of applying galvanic currents by means of two or more electrodes with positive and negative poles. These currents are mainly used to alter pain transmission mechanisms and provide relief to the user, as well as a considerable increase in the pain threshold.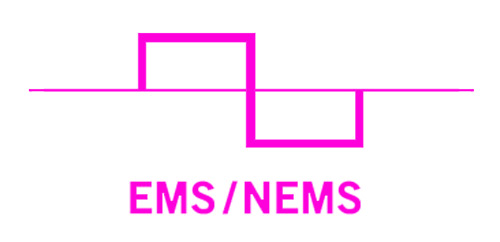 EMS/NEMS: consists of the application of electricity to stimulate the muscles, achieving a contraction in them that will allow them to be strengthened. It is a therapy with aesthetic purposes since it seeks muscle toning, although it can also have benefits such as a reduction in the risk of injury and an increase in resistance to fatigue.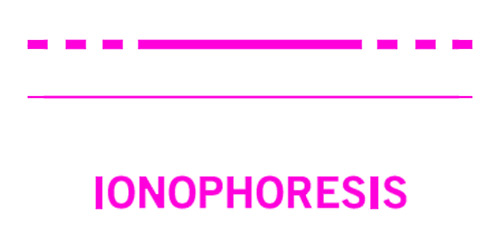 Iontophoresis: consists of the application of active substances to the organism through the use of electricity, for which low intensity currents are used. This is mainly used for the localized application of drugs without having to use the oral route, although it is little used nowadays due to the risks and side effects involved.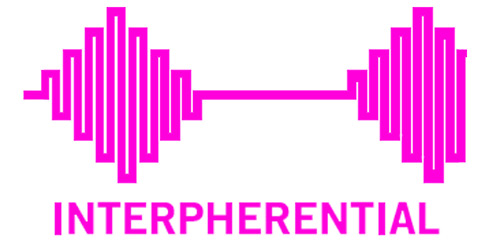 Interpherential: like TENS, this modality is used to relieve intense pain caused by chronic pathologies such as osteoarthritis, or pain caused by trauma or postoperative processes. For this reason, currents of greater power and intensity are applied, so unlike TENS and EMS, this one does have slight side effects.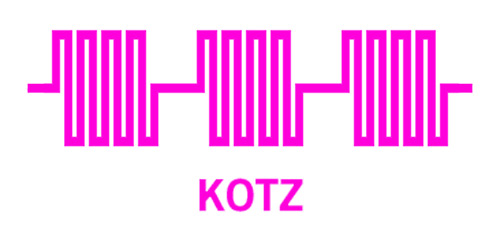 Kotz: directly attacks the irregular functioning of the muscle fibers, allows greater elongation and stimulation of the muscle structure and, as a curious fact, is used as a complementary treatment in case of urinary incontinence by placing intravaginal electrodes and applying this type of current.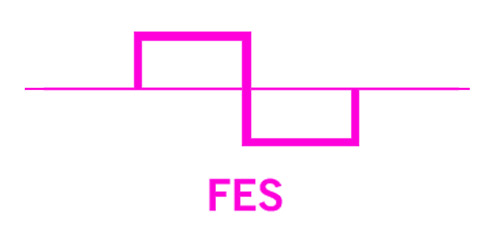 Functional Electrical Stimulation (FES): Uses small electrical impulses to activate specific muscles and nerves. These impulses trigger the desired function, such as contracting muscles to move a foot or lift an arm. FES is also used to block pain signals and restore or improve bodily functions, such as bowel and bladder control.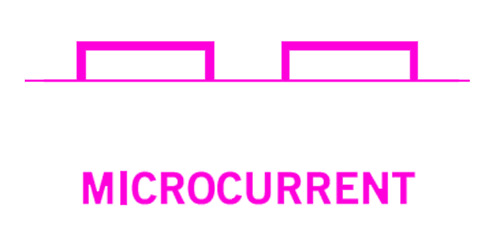 Microcurrent: utilizes micro-size, pulsating current to resonate with the body's own bio-electrical exchanges that take place at the cellular level.When microcurrent is applied, it triggers impulses to facilitate a chemical reaction to activate the release of adenosine triphosphate (ATP) at the cellular level, which is used to facilitate wound or tissue healing.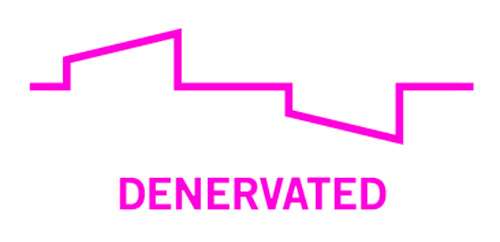 Denervated: Specific waveforms (square, triangular) are used for the rehabilitation of denervated muscle (loss of muscle function) where the individual stimulation impulses have a much longer duration compared to normal muscle stimulation programs. Thanks to electrical stimulation it is possible to maintain muscle tone and prevent muscle atrophy while awaiting motor nerve regrowth.
How to use a TENS Unit for pain relief?
A transcutaneous nerve stimulation device is quite simple to use. To relieve pain with it you must follow the steps that we will explain below:
Locate the point or area of pain as precisely as possible.
Now place the electrodes around that point or area, keeping in mind that the current will flow from one pole to the other. So if you have more than 2 electrodes, you should make sure that one is on the opposite side of the other, i.e., the other electrode is on the opposite side of the electrode. If you make a round to enclose the pain, one positive pole should go down and one up, and likewise one pole should go to the left and one to the right, so that the current from all four poles flows throughout the pain area.
Once you have correctly positioned the electrodes, start the program of your electro stimulator that best suits the pain you are suffering.
Now all you have to do is wait for the session to end. The relief will come after 10 minutes of use.
At this point, you may be wondering what is the correct intensity to use? This will essentially depend on the type of pain you have. Below, you will see a guide to the frequencies of a TENS device and its usefulness:
Frequency between 2Hz and 4Hz: endorphin release, relaxation and pain relief.
Frequency between 20Hz and 70Hz: nerve rehabilitation, reduction of tremors and muscle weakness.
Frequency between 80Hz and 100Hz: relief of severe pain, chronic pain in muscles and joints.
Frequency of 100Hz and above: as indicated by the physician.
What's the difference between TENS units and EMS machines?
While both are part of the electrotherapy modality family, TENS and EMS have many differences that might make you think they are complete opposites, mainly in the following aspects:
Sensations: while a TENS device works at a nervous level, generating a slight tingling in the skin, an EMS machine works at a muscular level, achieving a strong contraction of the muscle.
Effects: with TENS you can achieve relief from acute pain caused by a chronic pathology, such as osteoarthritis, or by an injury such as a sprain or contusion. EMS will stimulate your muscles to strengthen and tone them.
Utility: TENS is used for pain relief in recovery processes of muscle, nerve or joint injuries, while EMS has a purpose more focused on aesthetics with muscle toning, although it is also useful in rehabilitation processes to reactivate the muscles after a long-term injury.
F.A.Q: Frequently Asked Questions